Sounding off. . - The Best In Recorded Music - Full Circle, The Pecan Tree, The Kiss - sound recording review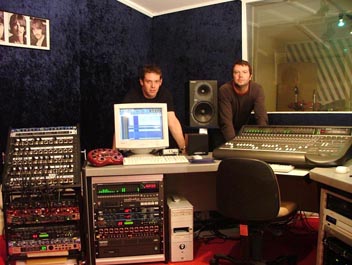 HARMONIZING maestros BOYZ II MEN are back with a sixth studio recording, Full Circle (Arista), on which Nathan Morris, Michael McCary, Shawn Stockman and Wanya Morris continue their well-tuned tradition of delivering great music. Among the standout tunes is the lush, beautifully orchestrated ballad "The Color of Love," written and produced by Babyface. Other memorable cuts are "Relax Your Mind," which features Faith Evans, and the tender, melancholy ballad "Oh Well," produced by Jimmy Jam & Terry Lewis. More upbeat sentiments are expressed on "Ain't A Thang Wrong," with rap from Rob Jackson, and the rocking "Roll Wit Me." But romance and seduction continue to be the calling cards for this six-time Grammy-winning quartet.
Master keyboard artist and composer JOE SAMPLE offers a collection of soothing yet inspiring tunes on his new recording, The Pecan Tree (Verve). Having returned to his native East Texas, Sample composes several instrumental pieces influenced by childhood themes, such as "Hot & Humid," "Spanish Moss" and "Texas Two Step." Superb vocalist Howard Hewlett joins Sample on the passionate "With These Hands," and Lizz Wright offers vibrant vocals on "Fool's Gold."
With songs of joy, love, happiness and pain, the dynamic gospel trio TRIN-I-TEE 5:7 is back with a third CD, The Kiss (Gospo Centric/Jive). On 10 upbeat songs with inspiring messages, Chanelle Haynes, Angel Taylor and Adrian Anderson deliver their usual high-energy performances, influenced from R&B, pop and hip-hop music. The enthralling, beautiful "With A Kiss" tells the story of Judas Iscariot's betrayal of Christ, while "16 Again" is a love song for young Christians. J. Moss joins the ladies on the jamming, testifying "Holla," and the trio delivers a jazzed-up rendition of Curtis Mayfield's classic "People Get Ready."
ALSO NOTED: Jerzee Monet, Lave & War (Dreamworks); Lauryn Hill, MTV Unplugged No. 2.0 (Columbia); Patti Austin, For Ella (Playboy/Concord); Lonnie Liston Smith compilation, Explorations (Columbia/Legacy); Gerald Albright, Groovology (GRP); Jonathan Butler, Surrender (Warner Bros.; Verve//Remixed, classic jazz vocal performances; Duke Ellington: Live and Rare (3-CD set) (RCA/Bluebird); Kevin Mahogany, Pride & Joy (Telarc); Meshell Ndegeocello, Cookie: Anthropological Mixtape (Maverick); JUBA Collective debut (Premonition); Count Basie: Kansas City Powerhouse (RCA/Bluebird); Congo to Cuba, African-Cuban influenced music (Putumayo); Nelly, Nellyville (Universal); Sean (P. Diddy) Combs, We Invented the Remix (Bad Boy/Arista); Lathun debut (Motown); Willie King, Living In a New World (Rooster Blues); Willie Hutch, Sexalicious (G.G. It Records); Philly Super Soul Hits and Philadelphia Classics (Epic/Legacy); Rock, Rock Man Uncensored (Lethal Dose/Geffen); Clipse, Lord Willin' (Arista); Fundisha, Lessons (Columbia); B Rich, 80 Dimes (Atlantic); Down to the Bone, Crazy Vibes and Things (Verve); Lamya, Learning From Falling (J Records); Sol debut, This Is For Your Sol (Jive); Lamar Campbell & Spirit of Praise, The Praise Collection (EMI Gospel); Excelsior, Soul Interpretations (Verity); The Best of the Mighty Clouds of Joy, The Best of Five Blind Boys of Mississippi, and The Best of the Dixie Hummingbirds (Universal); and Eddie Howard, The Word (New Spirit).