A long shadow: Stephanie Merritt on a posthumous album to move the most hardened old rebel - music - Sound Recording Review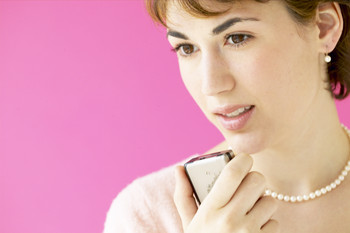 According to the spiky notes scratched on the album sleeve in Joe Strummer's own handwriting, "Streetcore is a distillation of all the most extreme psychedelic music showing length knowledge [sic] of reggae + dub + funk + blues + jazz + folk + hip-hop". It seems a typical Strummer joke, to make explicit the cocktail of musical influences in print, in case the listener didn't get it. If The Clash were credited with taking punk beyond the fetid bedrooms of teenage boys, they were also largely responsible for expanding its musical horizons beyond three chords, a fuzzbox and some shouting--specifically in the direction of reggae, soul and funk. With the Mescaleros, formed in 1999, Strummer continued this pursuit of world music; their most recent album, Global a Go-Go, visited bossa nova and rockabilly by way of ska, reggae and Celtic folk, and was considered by some critics to be a triumph of diversity, by others to be a slightly over-egged pudding.
We will never know if it was Strummer's idea to list his borrowed styles in the album cover's artwork, as he died of a heart attack caused by an unsuspected congenital defect last December, aged 50,when Streetcore was, as they say, still a diamond in the rough. But lovingly polished and honed by the Mescaleros guitarist Scott Shields and keyboardist Martin Slattery, who co-produced the ten-track album from the mass of studio material they had recorded before Strummer's death, what a hit of a finale it has turned out to be. For his mourning fans, this will be a worthy farewell (they should also be cheered by the prospect of an authorised biography early next year and a slew of Clashology being rushed through since the band's induction into the Rock and Roll Hall of Fame in March), and one at times likely to moisten the eyes of the most hardened old rebel.
The opening track, "Coma Girl", explodes with the kind of urgent rhythm guitar that conjures, of all things, the first bars of "Summer of '69", and demands to be played at full volume while driving down the Pacific Coast Highway in an open top car. It's one of only two really rocking, melodic tracks on the album-the second being "All in a Day", with its meaty riffs an d the cryptic refrain "It's a busy day, I'm wearing a vest" (if only he were here to ask). Two other upbeat songs that were successful during the band's live sets sadly had to be left off the album because Strummer had not recorded the vocal track.
Streetcore's hectic collage of musical styles is not always flawless. The acoustic cover of Bob Marley's "Redemption Song", as it might have been sung by Woody Guthric, is something of a nonevent. But having taken both the reggae beat and the passion out of Marley, Strummer fires the old political anger back into the unambiguous lyrics of his own reggae number, "Get Down Moses". "Arms Aloft in Aberdeen" is a thrashing return to Clash territory, while "Midnight Jam" offers a six minute, ambient instrumental that cruises through some gently discordant jazz and includes a little postmodern joke: it samples a radio announcer politely repeating "This is London calling ..."
It is difficult to say why listening to Streetcore should be such a poignant experience. After all, we are increasingly surrounded by the voices of the iconic dead: Elvis, Kurt Cobain, Freddie Mercury, Nick Drake, both the Buckleys, half of the Beatles (and, for some, Lynyrd Skynyrd). It must be partly because of the immediacy of Strummer's tarry, seemingly whisky thick voice and the realisation that he sung these words in sweet ignorance that he was recording his posthumous album. For the listener with that in mind, some of the lyrics become an almost unbearable prophetic study in human transience. For example, there's the closing track, "Silver and Gold", a version of Bobby Charles's "Before I Grow Too Old" which makes a plea to seize the day:
I've done a lot of things I know are
wrong,
Hope I'm forgiven before I'm gone
It'll take a lot of prayers to save my soul
And I've got in hurry up before I grow
too old.
And if that doesn't bring a lump to your throat, try the valedictory lines of "Long Shadow", which--how's this for moving?--Strummer wrote as a hymn to his hero Johnny Cash:
If you put it all together, you didn't
once relent
You know you cast a long shadow and
that was your testament
with the defiant little coda "And somewhere in my soul, there's always rock and roll". Amen to that, Joe. Vaya con Dios.
Stephanie Merritt is deputy literary editor of the Observer
Streetcore by Joe Strummer and the Mescaleros is out now on Epitaph